This website consists of a wealth of self improvement articles that will lead you to greater happiness and a more fulfilling life. Self improvement starts with unlocking our own untapped inner potential so that all areas of our life are enriched.
Self-improvement is all about the Self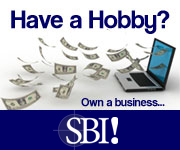 If you're in a hurry to get to the core of self-improvement, then start at the pages about Conscious Mental Rest1, which are listed at the bottom of this page.
Additional useful self improvement articles can be found in the section on Conscious Mental Attention2. These articles explain three easy habits to acquire that will definitely improve your quality of life and lead towards greater happiness.
There is an ancient saying: Love thyself. And that starts with knowing oneself - experientially, not just intellectually. Start implementing a few key strategies to become a better and better version of yourself, from the inside out. You'll discover the key tools for both of these avenues right here on this website - free of charge.
Forget about the theoretical, feel-good affirmations and guru advice. Just do it! You can start today. It's free. So what do you have to lose?
Referenced links:
1. Conscious Mental Rest
2. Conscious Mental Attention


---
from Self Improvement Articles to

Unlock Your Happiness
Home Page

---
Table of Contents for the theme: Self-Improvement:
The Essence Of Self-Improvement:
Self Improvement Articles That Lead To Change
Free Self-Improvement Audio Course
Blog Post: Self-Improvement Advice
Introduction To Conscious Mental Rest:
Conscious Mental Rest - A Totally Natural 'Meditation' Technique
What Others Say About CMR
Some Interesting Comments From The CMR Forum
What Does Conscious Mental Rest Actually Mean?

Introductory Principles:
CMR for Balanced Living - A Key To Happiness
- A Consciousness Shift: Where does your awareness 'go' during CMR?
The Benefits of CMR and Meditation
- The Oft-untold Secret About The Benefits Of Meditation

Is CMR Suitable For Christians?:
Christian Meditation - Are Christians Missing Out?
- CMR: An Effective Meditation Method That's Ideal For Christians

About The Practice of CMR:
CMR Is Taught by Means of a Guided Meditation
How Does CMR Compare With Various Types of Meditation?
Is CMR Suitable for Beginners?
Why CMR Is Effortless - The Skill Of Allowing
- The Way Of The Mind Is Towards Bliss
- The Mind Body Connection And Deep Rest
- Effort Hinders The Process
- Automatic Stress Release During CMR Triggers Thoughts
Q & A: Submit Your Own Questions About CMR
How Tapping Into The Unified Field Is Of Benefit
- How The Qualities Of The Unified Field Get Enlivened

Try Conscious Mental Rest For Yourself:
Learn CMR - Downloadable mp3 Course
Become A CMR Course Facilitator Yourself

For Practitioners Of Conscious Mental Rest:
CMR Practitioners' Forum


More Pages on this Self-Improvement theme


All the themes and pages on this website (site map)


---