Money And Happiness

Can money buy happiness?
They say that money and happiness don't go together, and that money can't buy happiness.
I certainly agree that there is some truth in the statement that money can't buy happiness (lasting happiness, that is). However, the lack of money sure can attract a lot of UNhappiness.
Often we tend to take a statement that does make sense, and then we erroneously turn it around and assume something else quite different from what was meant by the original statement.
Just because money can't buy happiness doesn't mean it cannot tigger happiness when we spend it. And it also doesn't mean that we should shun money because we believe it is anti-happiness.
The truth is, money represents energy: the energy it took to earn it, and the energy used in spending it. And having what money can buy us can indeed bring waves of joy and happiness, which are also forms of energy - good, happy energy.

Lack of money can certainly bring UNhappiness
The corollary is equally true: insufficient money for our needs or desires can be a stumbling block in the flow of happiness.
So money and happiness definitely do go together, just as money and spirituality can go together – something many people on a spiritual path have difficulty coming to terms with.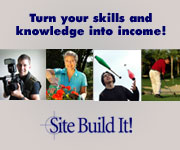 On this website I will adding info about ways in which an individual can improve his or her financial situation.
This will be particularly useful for those people who feel that there is a lack of enough money in their life, and that this is affecting their happiness.
As a start, click on the two images above.


Ultimately, consciousness is what it's all about
It is not money that is the problem. The problem arises when we believe that money alone will solve our problems; when we are attached to riches for riches' sake.
So, it is our state of consciousness that is the real problem when it comes to the relationship between money and happiness. My course on Conscious Mental Rest assists in improving and expanding one's state of consciousness, and it brings all kinds of resultant benefits too.
Have a comment or question, or your own article to share?
Create your own Web page on this site
Or read what other visitors have said
---
from Money and Happiness to
Home Page

---
Table of Contents for the Money and Happiness theme:
Can Money Buy Happiness? (this page)
Money Flows To Where Consciousness Is Pulling It
A profound and practical strategy for financial happiness
The Ten Commandments Of Financial Happiness - Page 1 of 3
- The Ten Commandments Of Financial Happiness - Page 2 of 3
- The Ten Commandments Of Financial Happiness - Page 3 of 3
Recommended Books On Financial Happiness

All the themes and pages on this website (site map)
---
---
Have Great Ideas Or Experiences About Money and Happiness?
Share your experience and insights about Money and Happiness.

A few ideas to get those creative juices flowing:



Do money and spirituality clash?


Has lack of money ever made you UNhappy? Or vice versa?


Have you ever had a really serious financial crisis? Tell us how you handled it.


Do you have your own theory about money management for a better life?
We'd love to hear what you have to say. So, start creating your own page on this site now. It's easy!